The Covid pandemic has hugely impacted the business of restaurants in the last few years. Due to this, it has become essential for restaurant owners to increase their efforts of getting on the track back. The most popular restaurants are proceeding towards innovative ways to boost the off-site and on-site customer experiences. 
As a result, in 2022, the restaurant business will take significant steps. These steps will impact how restaurants function presently, and in future as well. These adaptations have made these restaurants accelerate their businesses while battling uncertainties and obstacles. 
The top restaurant trends and techniques that stick are based on consumer dining habits and economic situations. Let's check out these trends in 2022.  
Ordering and delivery without any contact here to stay
From fast food to fine dining, ordering and delivering the food online is still in the trends for restaurant marketing. Online order, which includes touchless payment, QR code menu, and contactless food delivery, has become more prevalent in 2022. More than three out of four restaurants say they take mobile wallet apps, while 50% take QR code payments. Ninety-four percent of the polled eateries claim they now accept contactless payments. Basically, technology costs nothing, saves money for the business, enhances the customer experience, decreases errors, and effectively increases employee tips.
In the future, restaurants will become considerably more digital

.
The pandemic spurred a digital and distribution revolution. This means that digital delivery, ordering, and pickups from an online ordering software must be a significant part of the growth of a restaurant. The restaurant owners must emphasize digital menu planning while keeping food quality and delivery in mind. Being digital is becoming a fundamental component of today's good industry, and it should continue in the future as well.  
Food orders are becoming more direct.
Most restaurants tend towards online ordering rather than relying on any other third-party platform. The reason is straightforward: they want to have an end-to-end restaurant experience. The customers are also not demanding any third person between them, and their primary motivation is to support the restaurant directly.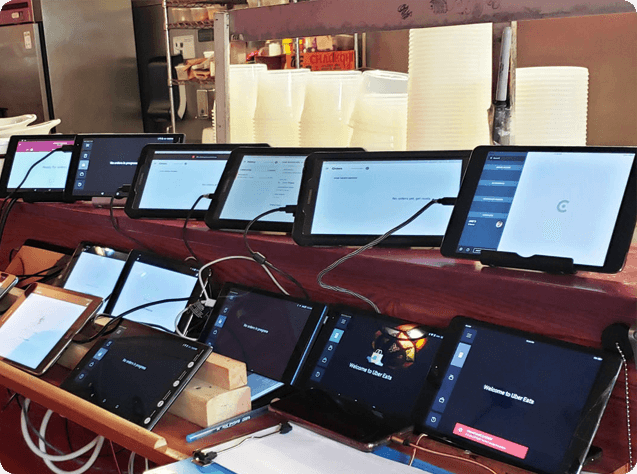 Restaurants are reimagining their experiences to foster long-term client loyalty.
In 2022, restaurants are coming forward in creating innovative ways to enhance their clients' loyalty. Customers' wants and preferences can be better understood through well-designed loyalty programs, which can assist food businesses in boosting customer happiness. Ninety percent of restaurateurs plan to undertake customer engagement efforts to keep consumers returning. Thus, whether they are dining in a restaurant or doing online ordering, you will ultimately boost your sales.    
To satisfy customers' appetites for new flavors, more variety is needed.
 Latest ideas and trends are escalating faster than ever before; the same goes for food. Customers continuously seek variety, innovative food options, unique ingredients, international dishes, healthful meals, etc. Social media platforms such as Instagram reels have impacted a lot in enhancing the food business. 
Restaurant catering techniques will evolve.
Restaurants have made a second thought on how to serve their food uniquely and imaginatively in 2022. Specially packed orders, such as box lunches, are more prevalent in newer orders than large trays of shared meals. In our modern working world, managers with remote employees may prefer to give their employees food gifts, or snacks. 
Conclusion-
As technology evolves day by day, we must retool our services with good efficiency, cost-effectiveness, and growth. Restaurant owners must go smoothly with the technology to withstand time and today's customer demands. At App2food, you will meet the latest trends and innovations anytime you want. Keep in touch with us if you're planning to take your business to the peak position.